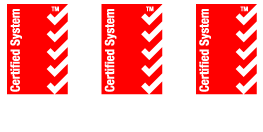 FCS cover all aspects of cleaning and waste management to service your Corporate Facilities.
FCS is a major provider of cleaning services for Aged care facilities and Retirement Villages across the country.
At a time when healthcare standards have never been under greater scrutiny, our commitment is to provide an affordable, reliable and well trained workforce that adhere to the clients specification whilst ensuring all quality controls are in place.
FCS understands the critical importance of infection control, and maintains a rigorous cleaning program for the prevention of cross-infection and contamination within health care facilities.
Our extensive experience of the healthcare sector means we thoroughly understand the pivotal importance of:
Well-trained staff
Infection control
Quality assurance
Cost efficiencies
Risk management
Handling hazardous materials
Continuous improvement
Accreditation processes
COVID-19 & infection control
FCS are leaders in commercial COVID-19 Hygiene Cleaning employing safe, comprehensive cleaning and disinfecting to hard and porous surfaces, utilising commercial and hospital grade chemicals, at the same time maintaining Safe Work Practices together with Personal Protective Equipment (PPE).