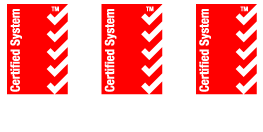 FCS cover all aspects of cleaning and waste management to service your Corporate Facilities.
FCS manages a network of professional commercial cleaning services Nationally, employing around 500 people across all States with decades of experience.
Quality Assurance is overseen by our Team of award winning Supervisors and Area Managers.
FCS is an enterprise that brings to market the core business of retail, commercial and corporate office cleaning management. The team at FCS have developed dynamic expertise, combined with a hands-on management approach to accomplish a skilled, professional, commercial cleaning service to a range of customers for over 30 years, implementing a proven work model based on infrastructure and supply chain coupled with trained, award winning personnel to service and, we believe, exceed our client's expectations.
FCS's extensive commercial cleaning services include:
Garden and grounds maintenance
Graffiti removal
High-pressure cleaning
Vinyl and concrete floors
Pest control
Washroom services
Waste management and recycling
Window cleaning
Carpet steam cleaning
Large Retail Stores
Luxury Car Dealerships and showroom
Cleaning of Shopping Complexes
COVID-19 & infection control
FCS are leaders in commercial COVID-19 Hygiene Cleaning employing safe, comprehensive cleaning and disinfecting to hard and porous surfaces, utilising commercial and hospital grade chemicals, at the same time maintaining Safe Work Practices together with Personal Protective Equipment (PPE).