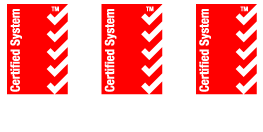 FCS cover all aspects of cleaning and waste management to service your Corporate Facilities.
FCS are proud to be an award-winning Commercial Cleaning and Facilities Group. Our standards of Floor Stripping and Sealing (Polishing) together with our expertise in Deep Cleans are nationally recognised; additionally, our Team are considered preeminent, extensively called upon for national store launches.
Mindful of the critical importance of reducing landfill, Waste Management and Recycling are carried out following strict guidelines, in accordance with The National Waste Policy in conjunction with requirements of the respective States.
COVID-19 Cleaning, Disinfecting and Hygiene Services are ethically and commercially critical for the wellbeing of Business, their Employee, Customers and the broader Community. As Market Leaders in this vital service, FCS can expedite your COVID cleaning as part of regular Facility Services, on an interment periodic or a one-off basis. Our Operations Team can guide you through the requirements of these most important services.
COVID-19 & infection control
FCS are leaders in commercial COVID-19 Hygiene Cleaning employing safe, comprehensive cleaning and disinfecting to hard and porous surfaces, utilising commercial and hospital grade chemicals, at the same time maintaining Safe Work Practices together with Personal Protective Equipment (PPE).